Carpet Cleaning Atoka & Tipton County TN
Atoka Carpet Cleaning
Healthy Home Services is your trusted partner for all your carpet cleaning needs in Atoka and Tipton County. We understand that carpets are more than just floor coverings; they're a significant investment and an essential element of your indoor decor. Our dedicated team of professionals is committed to revitalizing your carpets, ensuring they look and feel as good as new.
Our services are comprehensive, designed to cater to a wide range of cleaning requirements. From steam cleaning that removes deep-seated dirt and stains to specialized stain removal and odor elimination, we have the expertise and equipment to address your unique needs. We don't stop at carpets – we also offer area rug and upholstery cleaning to maintain a cohesive and fresh look throughout your space.
What sets us apart is our commitment to excellence. We invest in state-of-the-art equipment and employ eco-friendly cleaning solutions to ensure a thorough and safe cleaning process. Customer satisfaction is our top priority, and we take the time to understand your specific requirements. Plus, our pricing is competitive, ensuring that top-quality carpet cleaning is accessible to all.
When you choose Carpet Cleaning in Atoka, TN, you're choosing not just a cleaning service, but a partner dedicated to enhancing the aesthetic appeal and health of your living or working environment. We take pride in being a part of the Atoka community and look forward to serving you with exceptional carpet cleaning services. Contact us today for a free consultation and quote to experience the difference we can make in your space.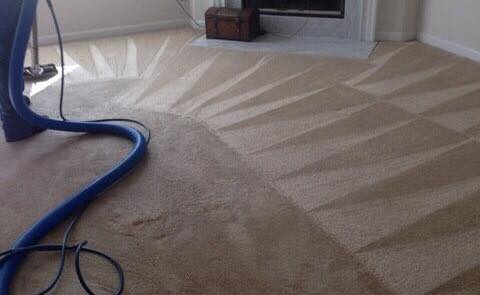 Carpet Cleaning in Atoka, TN and Tipton County: Your Trusted Cleaning Solution
Are you tired of looking at your once-beautiful carpets, now marred by dirt, stains, and grime? Do you want to restore the pristine beauty of your home or office? Look no further! At Carpet Cleaning Atoka TN, we offer professional carpet cleaning services that will breathe new life into your carpets and leave your space looking fresh and inviting. We proudly serve Atoka and the entirety of Tipton County, providing top-notch carpet cleaning solutions that are not only effective but also affordable.
Our Expert Team At Healthy Home Services, we understand that your carpets are more than just flooring; they are an integral part of your interior decor. That's why we have assembled a team of highly skilled and trained professionals who are passionate about delivering the best carpet cleaning services. Our team is dedicated to preserving the beauty and longevity of your carpets, ensuring you receive results that exceed your expectations.
Our Services We offer a comprehensive range of carpet cleaning services to cater to the diverse needs of our clients in Atoka, TN and Tipton County. Whether you have light dirt and stains or heavy soiling, we have the expertise and equipment to tackle the job effectively. Our services include:
Steam Cleaning: Our steam cleaning process is a proven method to remove deep-seated dirt and stains from your carpets. Using high-temperature steam and environmentally-friendly cleaning solutions, we can restore the vibrancy of your carpets while ensuring the safety of your family and pets.
Stain Removal: Do you have stubborn stains that just won't go away? Our stain removal experts are skilled in treating various stains, from coffee spills to pet accidents, ensuring your carpets look as good as new.
Odor Elimination: Carpets can trap unpleasant odors over time. Our odor elimination techniques will leave your carpets smelling fresh and clean.
Area Rug Cleaning: We don't stop at wall-to-wall carpet cleaning. We also specialize in cleaning area rugs, ensuring every piece of your home decor looks its best.
Upholstery Cleaning: In addition to carpet cleaning, we offer upholstery cleaning services to refresh your furniture and maintain a cohesive look throughout your living space.
Why Choose Us? Carpet Cleaning Atoka TN is the go-to choice for residents and business owners in Atoka and Tipton County for a variety of reasons:
Expertise: Our team of professionals is highly trained and experienced in the art of carpet cleaning. We have the knowledge and skills to address your specific cleaning needs.
State-of-the-Art Equipment: We invest in cutting-edge cleaning equipment and use environmentally-friendly cleaning solutions to provide the best results without harming the environment.
Customer Satisfaction: Your satisfaction is our top priority. We take the time to understand your requirements and tailor our services to meet your expectations.
Affordable Pricing: Quality carpet cleaning doesn't have to break the bank. We offer competitive pricing to ensure that everyone can benefit from our services.
Timely Service: We understand the importance of your time. Our team is dedicated to delivering efficient and prompt service, minimizing any disruption to your daily routine.
Local Community Focus: We're proud to serve the Atoka, TN and Tipton County community. We're your neighbors, and we're committed to making our community a cleaner and healthier place.
Customer Education: We believe in empowering our clients with knowledge. We'll provide tips and guidance on maintaining your carpets between professional cleanings.
The Benefits of Professional Carpet Cleaning Regular carpet cleaning offers a multitude of benefits that extend beyond just a fresh appearance. Here are some of the advantages of hiring our professional carpet cleaning services:
Improved Air Quality: Carpets can harbor allergens, dust mites, and pollutants that affect indoor air quality. Our cleaning process removes these contaminants, creating a healthier living or working environment.
Prolonged Carpet Life: Regular cleaning extends the life of your carpets by preventing the build-up of dirt and debris that can cause premature wear and tear.
Enhanced Aesthetic Appeal: Clean carpets enhance the overall look and feel of your space. They can also increase the resale value of your property.
Allergen Reduction: Professional cleaning helps to reduce allergens in your home, providing relief for allergy sufferers.
Peace of Mind: With our expertise and eco-friendly cleaning solutions, you can have peace of mind that your carpets are cleaned safely and effectively.
Contact Us Today Are you ready to revitalize your carpets and transform your living or working space? Carpet Cleaning Atoka TN is here to help. We offer free consultations and quotes, so you can make an informed decision about your carpet cleaning needs. Contact us today by phone or email, and one of our friendly staff members will assist you in scheduling your next carpet cleaning appointment.
Don't let dirty carpets bring down the overall appearance and health of your home or office. Trust the professionals at Carpet Cleaning Atoka TN to provide you with exceptional carpet cleaning services in Atoka, TN and throughout Tipton County. We look forward to serving you and making your space cleaner, fresher, and more beautiful.
Our Complete Service Areas