Welcome to Olive Branch Carpet Cleaning: Your Trusted Partner for Immaculate Carpets
Call Now 901-512-7732
Are you tired of dealing with stubborn stains, lingering odors, and the wear and tear that your carpets face every day? Look no further! Olive Branch Carpet Cleaning is here to transform your carpets and bring back the freshness and vitality they deserve.
About Us:
At Olive Branch Carpet Cleaning, we take pride in being the go-to carpet cleaning service in Olive Branch, MS. With years of experience and a team of skilled professionals, we understand the unique challenges that carpets face in this region. Our mission is to provide top-notch carpet cleaning services that not only meet but exceed your expectations.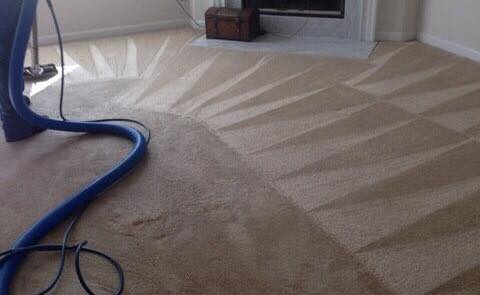 Why Choose Olive Branch Carpet Cleaning?
Expertise and Experience: Our team consists of highly trained professionals with extensive experience in carpet cleaning. We understand the intricacies of different carpet materials and employ the most effective techniques to ensure a thorough and safe cleaning process.
2. Advanced Technology: We invest in the latest carpet cleaning technology to deliver exceptional results. Our state-of-the-art equipment, paired with industry-leading cleaning solutions, ensures that your carpets are not just cleaned but rejuvenated.
3. Personalized Approach: We recognize that every carpet is unique, and each client has specific needs. Our personalized approach allows us to tailor our services to meet your requirements, providing a customized cleaning solution that addresses your carpet's individual characteristics.
4. Environmentally Friendly Practices: Olive Branch Carpet Cleaning is committed to environmentally friendly practices. Our cleaning solutions are eco-friendly and safe for your family and pets. We believe in responsible cleaning that not only enhances the longevity of your carpets but also contributes to a healthier environment.
Our Services:
1. Carpet Cleaning: Our core service revolves around professional carpet cleaning. Whether it's deep stains, pet odors, or general wear and tear, we have the expertise to revitalize your carpets, leaving them looking and smelling fresh.
2. Stain Removal: Stubborn stains can be a headache, but not for us! Our stain removal experts use specialized techniques and industry-leading products to tackle even the toughest stains, ensuring your carpets look as good as new.
3. Odor Elimination: Unpleasant odors can linger in carpets, making your home less inviting. Our odor elimination services target the source of the problem, leaving your carpets not only clean but also smelling fresh.
4. Upholstery Cleaning: Extend the life of your furniture with our professional upholstery cleaning services. We use gentle yet effective methods to remove dirt, stains, and allergens from your upholstery, leaving it looking and feeling like new.
5. Tile and Grout Cleaning: Don't neglect your tile and grout! Our specialized cleaning techniques can restore the luster to your tiles and eliminate grime from grout lines, enhancing the overall appearance of your space.
The Olive Branch Carpet Cleaning Advantage:
1. Locally Owned and Operated: We are proud to be a locally owned and operated business. Our roots in Olive Branch mean that we understand the unique challenges that carpets face in this community, and we are committed to delivering services that align with local needs.
2. Customer Satisfaction Guarantee: Your satisfaction is our top priority. We stand by the quality of our work and offer a customer satisfaction guarantee. If you're not completely satisfied with our services, we'll make it right.
3. Competitive Pricing: Quality shouldn't come at a premium. We offer competitive and transparent pricing for our services. No hidden fees, no surprises—just exceptional carpet cleaning at a fair price.
4. Flexible Scheduling: We understand that your time is valuable. That's why we offer flexible scheduling options to accommodate your busy lifestyle. Let us know when it's convenient for you, and we'll be there.
Contact Us:
Ready to experience the Olive Branch Carpet Cleaning difference? Contact us today for a free quote and let us bring new life to your carpets. Whether you're a homeowner or a business owner in Olive Branch, MS, we're here to meet your carpet cleaning needs with professionalism and expertise.
Don't settle for less—choose Olive Branch Carpet Cleaning for carpets that look, feel, and smell refreshed!
Our Complete Service Areas