Welcome to Premier Carpet Cleaning in Oakland, TN
Call Now 901-512-7732
Transform Your Space with Immaculate Carpets
At Premier Carpet Cleaning, we understand the importance of a clean and healthy living or working environment. That's why we're proud to offer top-notch carpet cleaning services in Oakland, TN, and the surrounding areas. Whether you're a homeowner looking to refresh your living space or a business owner aiming to create a welcoming atmosphere, our dedicated team is here to exceed your expectations.
Our Commitment to Excellence
Unmatched Expertise: With years of experience in the industry, our team of skilled technicians brings unparalleled expertise to every job. We stay up-to-date with the latest advancements in carpet cleaning technology and techniques, ensuring that our clients receive the highest quality service possible.
State-of-the-Art Equipment: Premier Carpet Cleaning invests in cutting-edge equipment to deliver superior results. Our advanced cleaning technology reaches deep into your carpets, removing embedded dirt, allergens, and stains effectively. We tailor our approach to suit the specific needs of your carpets, guaranteeing a thorough and gentle cleaning process.
Eco-Friendly Solutions: We prioritize the health of your home or business and the environment. Our eco-friendly cleaning solutions are tough on dirt but gentle on your carpets and the planet. We believe in sustainable practices that deliver outstanding results without compromising on safety.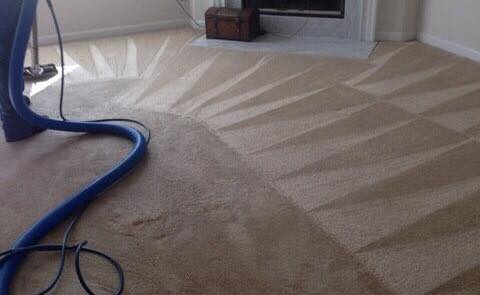 Our Services
Residential Carpet Cleaning
Your home should be a haven of comfort and cleanliness. Our residential carpet cleaning services are designed to rejuvenate your carpets, leaving them looking and feeling brand new. We understand that every home is unique, so we customize our approach to match your specific needs. From high-traffic areas to pet stains, we have the expertise to tackle any carpet cleaning challenge.
Commercial Carpet Cleaning
First impressions matter, and the cleanliness of your business space plays a crucial role. Our commercial carpet cleaning services cater to businesses of all sizes in Oakland, TN. Whether you own an office, retail space, or restaurant, we have the tools and skills to maintain a pristine and professional environment for your clients and employees.
Stain Removal
Stubborn stains can be a source of frustration, but they don't have to be permanent. Premier Carpet Cleaning specializes in stain removal, utilizing advanced techniques to target and eliminate stains effectively. From red wine spills to pet accidents, we have the experience and tools to restore your carpets to their original beauty.
Odor Elimination
Unpleasant odors can linger in your carpets, affecting the overall ambiance of your home or business. Our odor elimination services go beyond masking smells, addressing the root causes to ensure a fresh and clean environment. Say goodbye to pet odors, smoke smells, and other unpleasant scents with our thorough and professional approach.
Why Choose Premier Carpet Cleaning?
Customer Satisfaction: Our commitment to customer satisfaction is at the core of our business. We take the time to understand your unique needs and preferences, ensuring that the end result exceeds your expectations. Our friendly and professional team is always ready to address any concerns and provide personalized solutions.
Transparent Pricing: At Premier Carpet Cleaning, we believe in transparency. Our pricing is straightforward, with no hidden fees or surprises. Before starting any job, we provide a detailed estimate, so you know exactly what to expect. We value your trust and strive to build long-lasting relationships with our clients.
Convenient Scheduling: We understand that your time is valuable. That's why we offer flexible scheduling options to accommodate your busy lifestyle. Whether you need a one-time deep clean or regular maintenance, we work with you to find a convenient time that fits your schedule.
Local Expertise: As a locally owned and operated business, we take pride in serving our community. Our team understands the unique challenges that carpets face in the Oakland, TN area, allowing us to provide targeted solutions for lasting results.
Contact Us for a Cleaner, Healthier Space
Ready to experience the difference that Premier Carpet Cleaning can make for your home or business? Contact us today to schedule your carpet cleaning service in Oakland, TN. We look forward to bringing out the beauty of your carpets and creating a healthier environment for you and your loved ones.
Our Complete Service Areas