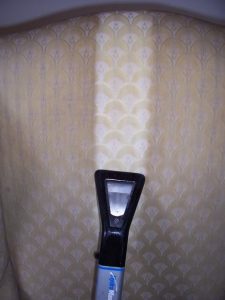 Why Upholstery Cleaning Matters
Welcome to Memphis Upholstery Cleaning, your trusted partner in maintaining the beauty and longevity of your upholstered furniture. We understand the importance of a clean and inviting living space, and we take pride in offering top-notch upholstery cleaning services in Memphis, Tennessee. With our years of experience and dedication to excellence, we are here to transform your furniture and restore it to its former glory.
Why Upholstery Cleaning Matters
Upholstered furniture adds comfort, style, and personality to your home. Whether it's a cozy sofa, elegant armchair, or luxurious ottoman, your furniture pieces are not just functional but also integral to your interior design. Over time, however, they can accumulate dirt, dust, pet hair, and stains that not only affect their appearance but also compromise their hygiene.
Regular upholstery cleaning is essential to:
Prolong the Life of Your Furniture: Dust and dirt particles can grind against the fabric, causing it to wear out faster. Regular cleaning can prevent this and extend the life of your furniture.
Maintain Health and Hygiene: Upholstered furniture can be a breeding ground for allergens and bacteria. A thorough cleaning removes these harmful elements, ensuring a healthier environment for your family.
Enhance Aesthetics: Clean, fresh upholstery can transform the look and feel of your home, making it more inviting and appealing.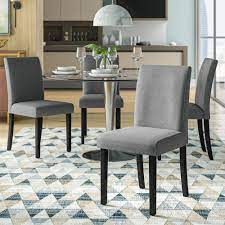 Our Upholstery Cleaning Process
At Memphis Upholstery Cleaning, we follow a meticulous process to ensure your furniture receives the care and attention it deserves.
Assessment: Our journey begins with a thorough assessment of your upholstered furniture. We identify the fabric type, any specific stains, and the overall condition. This information helps us determine the most suitable cleaning methods and products.
Pre-Treatment: We use specialized products to pre-treat stains and high-traffic areas. This helps break down dirt and stains, making them easier to remove during the cleaning process.
Cleaning: Our highly trained technicians use state-of-the-art equipment and eco-friendly cleaning solutions to clean your upholstery. We use a combination of hot water extraction, steam cleaning, and gentle agitation to remove dirt, allergens, and stains.
Stain Removal: Stubborn stains are treated individually to ensure the best results. We have a wide range of stain removers that are safe for different types of fabrics.
Deodorization: We don't just clean; we also deodorize your upholstery to leave it smelling fresh and inviting.
Fabric Protection: To extend the longevity of your upholstery's cleanliness, we offer fabric protection treatments that create a barrier against future spills and stains.
Drying: Our quick-drying process ensures your furniture is ready for use in no time.
Benefits of Choosing Memphis Upholstery Cleaning
Expertise: Our team consists of highly trained professionals with extensive experience in upholstery cleaning. We understand the nuances of various fabrics and can handle even the most delicate upholstery with care.
Eco-Friendly Solutions: We prioritize your family's health and the environment. Our cleaning products are eco-friendly and safe for both kids and pets.
State-of-the-Art Equipment: We invest in the latest cleaning equipment to deliver the best results for our clients.
Customized Services: We tailor our services to your specific needs, ensuring you get the best possible results.
Satisfaction Guarantee: We are confident in our services, and we back that up with a satisfaction guarantee. If you're not happy with the results, we'll make it right.
Convenience: We offer flexible scheduling to fit your busy lifestyle. Whether you need a one-time cleaning or regular maintenance, we've got you covered.
Contact Us
Ready to experience the difference Memphis Upholstery Cleaning can make for your upholstered furniture? Get in touch with us today to schedule an appointment or request a free quote. We serve Memphis, TN, and the surrounding areas, and we're committed to making your home a cleaner, healthier, and more beautiful place to live.
At Memphis Upholstery Cleaning, we understand the significance of clean, well-maintained upholstery in your home. Our professional services are designed to not only restore the beauty of your furniture but also ensure a healthier and more inviting living environment. With our expertise, state-of-the-art equipment, and commitment to eco-friendly practices, we are the go-to choice for upholstery cleaning in Memphis, TN. Don't settle for dingy, stained upholstery – let us help you transform your home into a more comfortable and beautiful space. Contact us today for all your upholstery cleaning needs.