Welcome to Healthy Home Services: Your Premier Choice for Carpet Cleaning in Horn Lake, MS
Call Now 901-512-7732
At Healthy Home Services, we understand the importance of a clean and healthy living environment. As the leading provider of carpet cleaning services in Horn Lake, MS, we are dedicated to delivering a service that goes beyond mere cleanliness - we aim for a truly healthy home.
About Healthy Home Services:
Healthy Home Services is not just a carpet cleaning company; we are your partners in creating a healthier living space for you and your family. With years of experience, a commitment to excellence, and a passion for healthy living, we take pride in being the go-to choice for carpet cleaning in Horn Lake and the surrounding areas.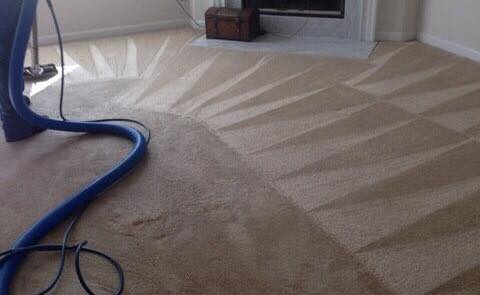 Why Choose Healthy Home Services?
1. Health-Focused Cleaning: At Healthy Home Services, our approach to carpet cleaning is centered around your well-being. We prioritize health-focused cleaning methods that not only remove dirt and stains but also eliminate allergens, bacteria, and pollutants, promoting a healthier indoor environment.

2. Cutting-Edge Technology: We invest in the latest technology to provide you with the most effective and efficient carpet cleaning solutions. Our state-of-the-art equipment, paired with environmentally friendly cleaning agents, ensures a thorough clean that is safe for your family and pets.

3. Expert Team: Our team consists of highly trained and certified professionals who are passionate about delivering exceptional results. With a keen eye for detail and a commitment to customer satisfaction, our experts are dedicated to making your carpets look and feel like new.

4. Green Cleaning Solutions: We believe in sustainability and environmental responsibility. Our cleaning solutions are not only effective but also environmentally friendly. Experience the power of green cleaning that leaves your carpets immaculate without compromising the health of your home or our planet.

Our Comprehensive Services:

1. Carpet Cleaning: Our core service revolves around professional carpet cleaning. From everyday dirt to stubborn stains, we have the expertise and tools to revive your carpets, leaving them fresh, clean, and healthy.

2. Stain Removal: Got a tough stain that just won't budge? Our stain removal experts are up to the challenge. Using advanced techniques and safe cleaning agents, we can tackle even the most stubborn stains, restoring the beauty of your carpets.

3. Pet Odor Removal: Pets are wonderful companions, but they can leave behind unwanted odors. Our pet odor removal services not only eliminate odors but also address the underlying issues, ensuring a clean and fresh-smelling home.

4. Upholstery Cleaning: Extend the life of your furniture with our professional upholstery cleaning services. We use gentle yet effective methods to remove dirt, allergens, and stains, giving your furniture a new lease on life.

5. Tile and Grout Cleaning: Don't neglect your tile and grout. Our specialized cleaning techniques can bring back the shine to your tiles and eliminate grime from grout lines, enhancing the overall cleanliness of your space.
Why Healthy Home Services Stands Out:
1. Health Guarantee: We stand behind our commitment to a healthier home. Our services come with a health guarantee – if you're not satisfied with the cleanliness and health of your home after our services, we'll make it right.
2. Transparent Pricing: No hidden fees or surprises. At Healthy Home Services, we believe in transparent pricing. You'll know exactly what to expect, ensuring a hassle-free and straightforward experience.
3. Locally Owned and Operated: As a locally owned and operated business, we understand the unique cleaning needs of Horn Lake, MS. Our team is familiar with the specific challenges faced by residents in this area, allowing us to provide tailored solutions.
4. Flexible Scheduling: Your time is valuable, and we respect that. We offer flexible scheduling options to accommodate your busy lifestyle. Let us know when it's convenient for you, and we'll be there to revitalize your carpets.
Contact Healthy Home Services Today:
Ready to transform your living space into a healthier and cleaner environment? Contact Healthy Home Services today for a free quote. Whether you're a homeowner or a business owner in Horn Lake, MS, we are here to exceed your expectations with our professional carpet cleaning services.
Choose Healthy Home Services for carpets that not only look spotless but contribute to a healthier and happier home!
Our Complete Service Areas