Professional Carpet Cleaning Services in Lakeland, TN
Why Choose Professional Carpet Cleaning Services
While regular vacuuming can help keep your carpets relatively clean, it's not enough to eliminate deeply embedded dirt and stains. Professional carpet cleaning services in Lakeland, TN, offer a wide range of benefits that go beyond what you can achieve with household tools. Here are some reasons to choose professionals:
Advanced Equipment: Professional carpet cleaners use state-of-the-art equipment that can penetrate deep into the carpet fibers, extracting dirt, allergens, and stains effectively.
Expertise: Trained technicians understand different carpet types and the best cleaning methods for each. They can tailor their approach to ensure the safety and longevity of your carpet.
Time-Saving: Carpet cleaning can be a time-consuming task, especially if you're not equipped with the right tools. Professionals can complete the job efficiently, allowing you to focus on other important tasks.
Stain Removal: Stubborn stains, such as wine, coffee, or pet accidents, can be difficult to remove without professional intervention. Carpet cleaning experts have the knowledge and products to tackle even the most challenging stains.
Health Benefits: Professional cleaning goes beyond surface cleaning; it can eliminate allergens and bacteria, promoting a healthier living environment.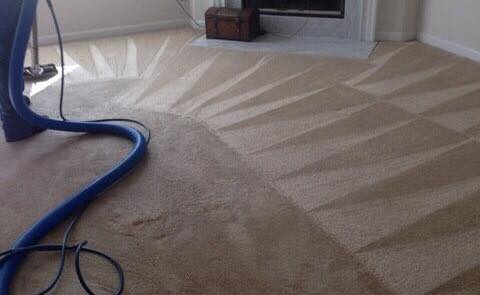 Our Carpet Cleaning Services in Lakeland, TN
When it comes to maintaining the beauty and cleanliness of your home, one area that often gets overlooked is the carpets. Over time, carpets accumulate dirt, dust, allergens, and stains that not only affect the appearance of your home but also the air quality. If you're a resident of Lakeland, TN, and you're looking for a trusted and professional carpet cleaning service, you're in the right place. In this article, we'll explore the importance of carpet cleaning, the benefits of professional services, and why Lakeland, TN, residents should choose us for all their carpet cleaning needs.
The Importance of Carpet Cleaning
Carpets are an essential element of your home's interior decor. They provide warmth, comfort, and a soft surface to walk on. However, they also act as filters, trapping dirt, dust, pet dander, and other allergens. Over time, if not properly cleaned and maintained, carpets can become breeding grounds for bacteria and mold. Here are some reasons why regular carpet cleaning is essential:
Health Benefits: Clean carpets contribute to better indoor air quality, reducing the risk of allergies and respiratory issues. Regular vacuuming and professional cleaning can remove allergens, dust mites, and other contaminants.
Prolonged Carpet Life: Carpets are a significant investment, and regular cleaning helps extend their lifespan. The accumulation of dirt and debris can wear down carpet fibers, leading to premature wear and tear.
Enhanced Appearance: A clean and well-maintained carpet can transform the look of a room. Stains, spots, and odors can be eliminated through professional cleaning, restoring your carpet's original beauty.
Odor Control: Over time, carpets can develop odors from spills, pet accidents, and general use. Professional cleaning can remove these odors, leaving your home smelling fresh.
When it comes to carpet cleaning in Lakeland, TN, our company stands out as a trusted and reliable choice. We take pride in offering a range of services designed to meet the unique needs of our clients. Here's what you can expect when you choose us:
Steam Cleaning: Our hot water extraction method, also known as steam cleaning, is one of the most effective ways to deep clean carpets. It removes dirt, stains, and odors, leaving your carpets fresh and revitalized.
Eco-Friendly Products: We understand the importance of using safe and eco-friendly cleaning solutions. Our products are designed to be gentle on your carpets and the environment.
Stain Removal: Our experienced technicians are well-equipped to tackle a wide range of stains, from common spills to more challenging ones. We'll work to restore your carpet to its original condition.
Pet-Friendly Solutions: We know that pets can be a source of stains and odors. Our services are pet-friendly and will leave your home free of pet-related issues.
Residential and Commercial Services: Whether you need your home or office carpets cleaned, we have the expertise to handle both residential and commercial properties.
Upholstery Cleaning: In addition to carpet cleaning, we offer upholstery cleaning services to help you maintain the overall cleanliness of your home.
If you're a resident of Lakeland, TN, and you're looking for professional carpet cleaning services, you can trust us to deliver exceptional results. We offer a wide range of services designed to enhance the cleanliness, appearance, and lifespan of your carpets. With our experienced technicians, state-of-the-art equipment, and eco-friendly practices, we are committed to providing the best carpet cleaning experience for our valued customers. Don't wait – schedule your carpet cleaning service with us today and experience the difference for yourself.
Our Complete Service Areas