Healthy Home Services - Exceptional Carpet Cleaning in Marion, AR
Call Now 901-512-7732
Welcome to Healthy Home Services, your trusted partner in maintaining a clean and healthy living environment in Marion, AR. We take pride in our commitment to delivering top-notch carpet cleaning services that go beyond just removing dirt and stains. Our team is dedicated to ensuring your carpets not only look pristine but also contribute to a healthier home for you and your loved ones.
Our Approach:
At Healthy Home Services, we understand that your carpets play a crucial role in the overall well-being of your home. That's why we go beyond traditional cleaning methods to provide a comprehensive solution that addresses both visible and hidden contaminants. Our approach is centered around the latest industry techniques and eco-friendly products to ensure a deep and lasting clean.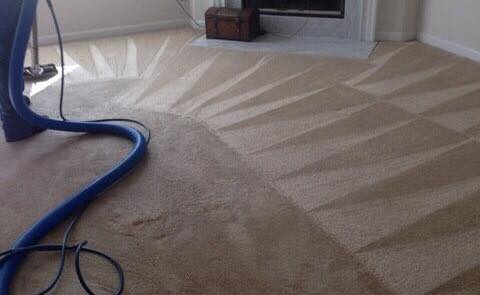 Services Offered:
Professional Carpet Cleaning: Our experienced team utilizes state-of-the-art equipment and environmentally friendly cleaning solutions to lift stubborn stains, eliminate odors, and restore the vibrancy of your carpets. Whether you're dealing with pet stains, food spills, or general wear and tear, we have the expertise to rejuvenate your carpets.
Pet Stain and Odor Removal: We understand the challenges that come with pet ownership. Our specialized pet stain and odor removal services are designed to not only clean but also sanitize your carpets, leaving them fresh and free from any lingering pet-related issues.
Deep Steam Cleaning: Our deep steam cleaning process goes beyond surface cleaning. We use hot water extraction to reach deep into the carpet fibers, removing dirt, allergens, and bacteria. This method not only enhances the appearance of your carpets but also promotes a healthier indoor environment.
Carpet Protection: Extend the life of your carpets with our advanced carpet protection treatments. Our products create a protective barrier that repels stains and spills, making it easier for you to maintain a clean and beautiful carpet.
Why Choose Healthy Home Services?
Experience and Expertise: With years of experience in the industry, Healthy Home Services has honed its skills to become a leading carpet cleaning service provider in Marion, AR. Our knowledgeable and trained technicians are dedicated to delivering exceptional results with every service.
Cutting-Edge Technology: We stay ahead of the curve by investing in the latest carpet cleaning technologies. Our equipment and products are carefully chosen to provide the most effective and efficient cleaning solutions without compromising on the safety of your home.
Eco-Friendly Practices: At Healthy Home Services, we prioritize the health of your family and the environment. Our commitment to eco-friendly practices is reflected in the choice of cleaning products that are safe for your home and the planet.
Customer Satisfaction Guarantee: Your satisfaction is our top priority. We stand by the quality of our work, and our customer satisfaction guarantee ensures that you are delighted with the results. If you're not happy, we'll make it right.
Contact Healthy Home Services Today:
Ready to transform your carpets and create a healthier home environment? Contact Healthy Home Services today for professional carpet cleaning in Marion, AR. We offer competitive pricing, flexible scheduling, and a commitment to excellence that sets us apart. Trust us to bring life back to your carpets and contribute to the overall well-being of your home. Healthy Home Services – where clean meets healthy!
Our Complete Service Areas