Welcome to Germantown Carpet Cleaning: Your Trusted Cleaning Partner
Are you tired of living with stained and dirty carpets? Do you want to breathe new life into your home or business environment by restoring the beauty of your carpets? Look no further than Germantown Carpet Cleaning! We are your trusted and experienced partner in Germantown, TN, for all your carpet cleaning needs.
At Germantown Carpet Cleaning, we understand the importance of clean, well-maintained carpets. Clean carpets not only enhance the aesthetics of your space but also improve indoor air quality and promote a healthy living or working environment. Whether you're a homeowner, business owner, or property manager, we have the expertise and equipment to meet your carpet cleaning needs.
Why Choose Healthy Home Services For Carpet Cleaning In Germantown?
Expertise: With over a decade of experience in the carpet cleaning industry, we have the knowledge and skills to handle a wide range of carpet cleaning challenges. Our team is trained and certified to provide you with top-notch service.
State-of-the-Art Equipment: We invest in the latest carpet cleaning equipment and technology to ensure a deep and thorough clean for your carpets. Our advanced machinery, combined with eco-friendly cleaning solutions, guarantees outstanding results.
Tailored Solutions: We understand that every carpet is unique. We offer personalized solutions to meet your specific requirements. Whether it's a stubborn stain, pet odor, or just regular maintenance, we have the right treatment for you.
Eco-Friendly Cleaning: We are committed to environmentally responsible practices. Our eco-friendly cleaning products are safe for your family, pets, and the planet. We use methods that reduce water waste and leave behind a minimal carbon footprint.
Satisfaction Guarantee: Your satisfaction is our priority. We stand by our work, and if you're not completely satisfied with the results, we'll re-clean your carpets until you are.

Our Services

At Germantown Carpet Cleaning, we offer a wide range of services to meet all your carpet cleaning needs:

Carpet Cleaning: Our deep cleaning process removes dirt, stains, and allergens, leaving your carpets fresh and revitalized. We employ hot water extraction and dry cleaning methods, depending on your carpet type and needs.
Stain Removal: Stubborn stains can be challenging to tackle on your own. Our stain removal experts can handle a variety of stains, including wine, coffee, pet stains, and more.
Pet Odor Elimination: Pets are wonderful companions, but accidents can happen. We have specialized treatments to remove pet odors and stains, leaving your carpets smelling and looking clean.
Area Rug Cleaning: Your area rugs deserve the same care as your carpets. We clean a variety of rug types, including Oriental and Persian rugs.
Upholstery Cleaning: Don't neglect your upholstery! We clean sofas, chairs, and other upholstered furniture to ensure a fresh and inviting living space.
Commercial Carpet Cleaning: We cater to businesses in Germantown, providing efficient and reliable commercial carpet cleaning services to maintain a professional image and a healthy workspace.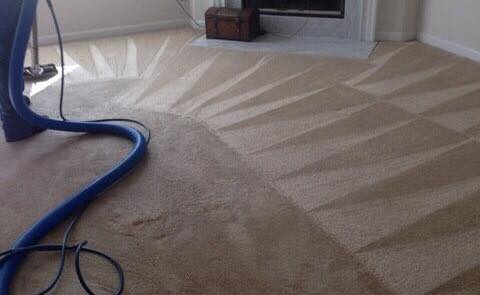 The Germantown Carpet Cleaning Process
Our commitment to quality starts with our thorough cleaning process:
Assessment: We begin by inspecting your carpets to identify the type of fiber, level of soiling, and any specific problem areas.
Pre-treatment: Stubborn stains and high-traffic areas are pre-treated to loosen dirt and grime.
Hot Water Extraction: Using our state-of-the-art equipment, we apply hot water and a specially formulated cleaning solution to break down and extract dirt and allergens.
Stain Removal: Any remaining stains are treated with targeted stain removal solutions.
Drying: We ensure that your carpets dry quickly and thoroughly.
Final Inspection: Our team conducts a final inspection to ensure that your carpets meet our high standards of cleanliness.
Our Commitment to Eco-Friendly Practices
We understand the importance of reducing our environmental impact while delivering exceptional carpet cleaning services. That's why we prioritize eco-friendly practices at Germantown Carpet Cleaning:
We use biodegradable and non-toxic cleaning solutions to ensure the safety of your family and pets.
Our cleaning process minimizes water usage, helping to conserve this valuable resource.
We employ energy-efficient equipment to reduce our carbon footprint.
Our commitment to responsible disposal practices ensures that waste is managed in an eco-friendly manner.
Contact Germantown Carpet Cleaning Today
If you're in Germantown, TN, and in need of professional carpet cleaning services, don't wait any longer. Germantown Carpet Cleaning is your trusted partner in restoring the beauty and cleanliness of your carpets. Contact us today to schedule an appointment, request a free quote, or learn more about our services. We look forward to serving you and exceeding your expectations with our top-notch carpet cleaning solutions.
With Germantown Carpet Cleaning, you're not just getting clean carpets; you're getting a cleaner, healthier, and more inviting living or working space. Trust the experts and experience the difference for yourself!
Your Carpets Deserve the Best – Choose Germantown Carpet Cleaning for Unsurpassed Excellence!
Our Complete Service Areas