Elevate Your Upholstery and Furniture Cleaning Experience in Lakeland, TN
Welcome to Healthy Home Services, where we redefine cleanliness and rejuvenate your living spaces in Lakeland, TN. We take pride in our expertise in upholstery, sofa, and furniture cleaning, providing a comprehensive solution to ensure a healthier and more comfortable home environment.
Our Commitment to Cleanliness
At Healthy Home Services, we understand the importance of a clean and well-maintained home. Upholstery, sofas, and furniture not only add aesthetic value to your living spaces but also serve as breeding grounds for dust, allergens, and bacteria. Our commitment is to go beyond surface cleaning and deliver a deep and thorough cleaning experience that promotes a healthier home for you and your loved ones.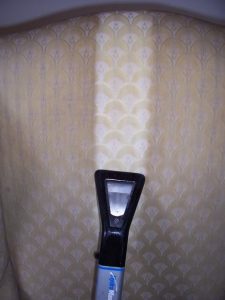 The Healthy Home Advantage
Advanced Cleaning Techniques
We employ state-of-the-art cleaning techniques to ensure your upholstery and furniture receive the care they deserve. Our team of skilled professionals is trained to use the latest equipment and eco-friendly cleaning solutions, providing a meticulous cleaning process that eliminates dirt, stains, and odors effectively.
Customized Solutions for Every Fabric
We understand that different fabrics require different care. Whether you have delicate silk upholstery or durable leather furniture, our cleaning specialists tailor their approach to meet the unique needs of each material. This ensures not only cleanliness but also the preservation of the fabric's integrity.
Green Cleaning for a Healthier Home
We prioritize the health of your home and the environment. Our cleaning solutions are eco-friendly, free from harsh chemicals, and safe for your family and pets. We believe in sustainable practices that contribute to a cleaner planet while maintaining the highest standards of cleanliness in your home.
Our Services
Upholstery Cleaning
Revitalize your upholstery and bring back its original charm with our specialized cleaning services. We understand the intricacies of different upholstery fabrics and employ gentle yet effective cleaning techniques to remove dirt, stains, and allergens, leaving your furniture looking and feeling fresh.
Sofa Cleaning
Your sofa is a central piece of furniture in your home, and it deserves the best care. Our sofa cleaning services go beyond surface cleaning, targeting hidden dirt and contaminants to ensure a thorough and lasting clean. Say goodbye to stains and odors, and hello to a sofa that feels as good as new.
Furniture Cleaning
Whether you have antique wooden furniture or modern pieces with intricate designs, our furniture cleaning services cater to all types of materials. We take the time to understand the unique characteristics of your furniture, delivering a tailored cleaning experience that preserves its beauty and longevity.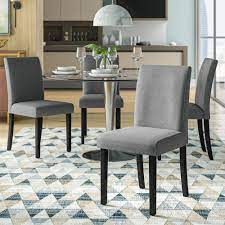 Why Choose Healthy Home Services?
Experience and Expertise
With years of experience in the cleaning industry, we have honed our skills to perfection. Our team consists of highly trained professionals who are passionate about delivering top-notch cleaning services, ensuring your satisfaction with every job.
Customer-Centric Approach
Customer satisfaction is at the core of our business philosophy. We take the time to understand your specific needs and concerns, providing personalized solutions that address the unique requirements of your upholstery and furniture.
Affordable and Transparent Pricing
We believe in fair and transparent pricing. Our competitive rates ensure that you receive exceptional value for your investment in a cleaner, healthier home. No hidden fees, no surprises—just honest and upfront pricing.
Convenient Scheduling
We understand the importance of your time. Our flexible scheduling options allow you to choose a time that works best for you, ensuring minimal disruption to your daily routine.
Contact Us for a Healthier Home
Ready to experience the Healthy Home Services difference? Contact us today to schedule your upholstery, sofa, or furniture cleaning in Lakeland, TN. Elevate your living spaces with our expert cleaning services and enjoy the comfort of a cleaner, healthier home. At Healthy Home Services, we bring cleanliness to your doorstep, ensuring your home is a sanctuary of well-being for you and your family.