Upholstery, Sofa & Furniture Cleaning in Munford, TN
Welcome to Healthy Home Services, your trusted partner for top-notch upholstery, sofa, and furniture cleaning in Munford, TN. At Healthy Home Services, we understand the importance of maintaining a clean and healthy living environment for you and your family. Our dedicated team is committed to providing exceptional cleaning services that not only enhance the appearance of your furniture but also contribute to a healthier home.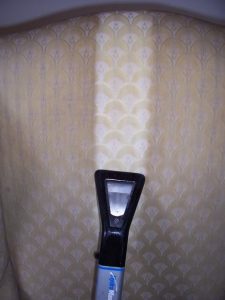 Our Services:
Upholstery Cleaning: At Healthy Home Services, we specialize in rejuvenating your upholstery, bringing back its original luster and freshness. Our experienced technicians use advanced cleaning techniques and eco-friendly solutions to remove dirt, stains, and allergens from your upholstery, ensuring a thorough and safe cleaning process.
Sofa Cleaning: Your sofa is a central piece of furniture in your home, and it deserves the best care. Our sofa cleaning services are designed to deep clean and refresh your sofa, eliminating stains, odors, and allergens. We use state-of-the-art equipment and non-toxic cleaning solutions to ensure your sofa looks and feels as good as new.
Furniture Cleaning: Whether you have antique furniture or modern pieces, our furniture cleaning services cater to all types of materials and styles. From wood to leather, we have the expertise to clean and restore your furniture, preserving its beauty and extending its lifespan.
The Healthy Home Difference:
Environmentally Friendly: At Healthy Home Services, we prioritize the health of your home and the environment. Our cleaning products are eco-friendly, ensuring a safe and non-toxic cleaning experience. We believe in sustainability and strive to minimize our ecological footprint while delivering exceptional results.
Expert Technicians: Our team of skilled technicians is extensively trained to handle various types of upholstery and furniture. With years of experience in the industry, we bring a wealth of knowledge and expertise to every cleaning job. You can trust us to treat your furniture with the care and attention it deserves.
Advanced Cleaning Technology: We invest in the latest cleaning technologies to provide you with the best possible results. Our state-of-the-art equipment, combined with effective cleaning solutions, ensures a deep and thorough cleaning process. We stay ahead of industry trends to deliver cutting-edge services to our valued clients.
Customized Cleaning Solutions: Every piece of furniture is unique, and our approach to cleaning reflects that. We tailor our cleaning solutions to meet the specific needs of your upholstery and furniture, ensuring a personalized and effective cleaning process.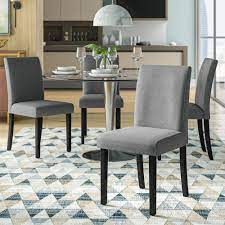 Why Choose Healthy Home Services?
Healthier Living Environment: Regular upholstery and furniture cleaning contribute to a healthier indoor environment by eliminating allergens, dust, and contaminants. Breathe easy knowing that your home is clean and safe for your family.
Extended Furniture Lifespan: Investing in professional cleaning services can significantly extend the life of your furniture. By removing dirt and stains, we help preserve the beauty and integrity of your upholstery and furniture, saving you money in the long run.
Enhanced Aesthetics: A clean and well-maintained home is a more attractive home. Our cleaning services not only improve the health of your living space but also enhance the overall aesthetics, leaving your upholstery and furniture looking as good as new.
Contact Us for a Healthier Home
Ready to experience the Healthy Home difference? Contact us today to schedule your upholstery, sofa, or furniture cleaning in Munford, TN. We take pride in delivering excellence in every cleaning job, ensuring your home remains a healthy and inviting space for you and your loved ones. At Healthy Home Services, we don't just clean – we care for your home.