Upholstery Cleaning in Covington, TN by Healthy Home Services
Welcome to Healthy Home Services, your trusted partner for top-notch upholstery cleaning in Covington, TN. At Healthy Home Services, we understand the importance of a clean and healthy living space. Our dedicated team is committed to providing exceptional upholstery cleaning services, ensuring your furniture not only looks its best but also maintains a hygienic environment for you and your family.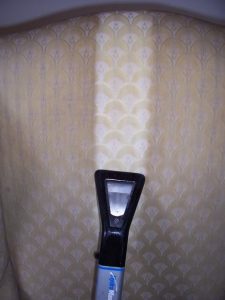 Why Choose Healthy Home Services?
Expertise in Upholstery Cleaning: Our team comprises skilled professionals with years of experience in upholstery cleaning. We understand that upholstery comes in various materials and textures, each requiring a specific approach for optimal cleaning results. Whether you have delicate fabrics or durable materials, we have the knowledge and expertise to handle them all.
Cutting-Edge Cleaning Technology: At Healthy Home Services, we invest in the latest cleaning technologies to deliver superior results. Our state-of-the-art equipment and environmentally friendly cleaning solutions ensure a thorough and effective cleaning process. We strive to stay ahead of the curve, embracing innovations that make our services more efficient and sustainable.
Tailored Solutions for Every Upholstery Type: We recognize that one size doesn't fit all when it comes to upholstery cleaning. Our team customizes cleaning solutions based on the specific needs of your furniture. Whether it's a stubborn stain, accumulated dust, or general wear and tear, our tailored approach guarantees the best possible results for your upholstery.
Commitment to Health and Safety: Healthy Home Services prioritizes the health and safety of our clients. Our cleaning products are carefully selected to be both effective and safe for your family and pets. We follow industry-leading practices to ensure that our cleaning processes not only revive your upholstery but also create a healthy indoor environment.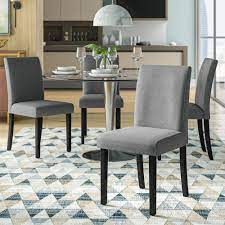 Services We Offer:
Deep Cleaning and Stain Removal: Our deep cleaning services penetrate deep into the fabric, removing embedded dirt, allergens, and contaminants. Stubborn stains are treated with specialized solutions to ensure a thorough and lasting clean. Trust us to breathe new life into your upholstery.
Fabric Protection: Extend the life of your furniture with our fabric protection services. We apply protective coatings that create a barrier against spills and stains, making it easier for you to clean up accidents before they become permanent.
Odor Elimination: Unpleasant odors can linger in upholstery over time. Our odor elimination services target and neutralize odors at their source, leaving your furniture smelling fresh and clean.
Quick-Drying Process: We understand the inconvenience of long drying times. Our advanced cleaning methods ensure that your upholstery dries quickly, minimizing disruption to your daily routine.
Environmentally Friendly Practices: Healthy Home Services is committed to sustainability. Our eco-friendly cleaning solutions and practices reflect our dedication to minimizing our environmental impact while delivering outstanding results.
Contact Us for a Healthier Home
Ready to experience the difference Healthy Home Services can make for your upholstery? Contact us today to schedule an appointment. Our friendly team is ready to answer any questions you may have and provide you with a customized quote. Trust us for unparalleled upholstery cleaning in Covington, TN – where health and cleanliness meet exceptional service.