Upholstery, Sofa & Furniture Cleaning in Brighton, TN by Healthy Home Services
Welcome to Healthy Home Services, your trusted partner for upholstery, sofa, and furniture cleaning in Brighton, TN. We understand the importance of maintaining a clean and healthy home environment, and that's why we are dedicated to providing top-notch cleaning services for your upholstery and furniture. With our expertise, advanced cleaning techniques, and commitment to customer satisfaction, we guarantee to revitalize and extend the life of your furniture.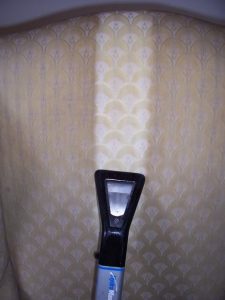 Our Services:
Upholstery Cleaning: At Healthy Home Services, we specialize in professional upholstery cleaning that goes beyond the surface. Our trained technicians use state-of-the-art equipment and eco-friendly cleaning solutions to remove dirt, stains, and allergens from your upholstery, leaving your furniture looking and feeling refreshed.
Sofa Cleaning: Your sofa is a focal point in your living space, and it deserves the best care. Our sofa cleaning services are designed to deep-clean and restore your sofa's original beauty. We tackle tough stains, odors, and allergens, ensuring that your sofa not only looks great but also provides a clean and comfortable seating experience for you and your family.
Furniture Cleaning: Whether you have antique furniture or modern pieces, our furniture cleaning services are tailored to meet the unique needs of each item. We use gentle yet effective cleaning methods to preserve the integrity of your furniture while removing dirt, dust, and grime. Trust us to enhance the overall appearance and hygiene of your valuable pieces.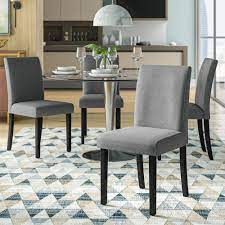 Why Choose Healthy Home Services?
Expertise and Experience: With years of experience in the cleaning industry, our team at Healthy Home Services possesses the expertise to handle various types of upholstery and furniture. We stay updated on the latest cleaning techniques and technologies to provide you with the best possible service.
Environmentally Friendly Practices: We prioritize the health of your home and the planet. Our cleaning solutions are eco-friendly, ensuring that your furniture is cleaned without the use of harsh chemicals that can be harmful to your family and the environment.
Customized Cleaning Approach: We understand that every piece of furniture is unique. Our cleaning approach is tailored to the specific material and condition of your upholstery and furniture. This personalized touch ensures optimal results without compromising the quality of your belongings.
Advanced Equipment: Healthy Home Services invests in cutting-edge cleaning equipment to deliver superior results. Our state-of-the-art tools allow us to reach deep into the fibers of your upholstery and furniture, effectively removing dirt, stains, and allergens.
Customer Satisfaction Guarantee: Your satisfaction is our top priority. We stand by the quality of our services and offer a satisfaction guarantee. If you're not happy with the results, we'll work with you to address any concerns and ensure you are delighted with the outcome.
Contact Us for a Healthier Home
Ready to give your upholstery and furniture the care they deserve? Contact Healthy Home Services today for professional and reliable cleaning services in Brighton, TN. Let us bring new life to your living space, creating a healthier and more comfortable environment for you and your loved ones.
Healthy Home Services is your go-to partner for upholstery, sofa, and furniture cleaning in Brighton, TN. With a commitment to excellence, eco-friendly practices, and customer satisfaction, we take pride in revitalizing your furniture and ensuring a cleaner, healthier home. Trust us for all your upholstery cleaning needs and experience the difference of a professionally cleaned living space.