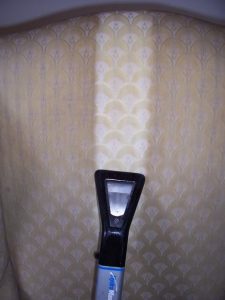 The Importance of Upholstery Cleaning:
When it comes to maintaining a clean and inviting home or office space in Bartlett, Tennessee, one often overlooks the importance of upholstery cleaning. Your upholstered furniture, whether it's a luxurious sofa, cozy armchair, or elegant dining chairs, plays a significant role in creating a comfortable and visually appealing environment. Over time, dirt, dust, pet dander, and spills can take a toll on your upholstery, leaving it looking tired and drab.
This is where our upholstery cleaning services in Bartlett, TN, come to the rescue. With our expertise and advanced cleaning techniques, we can bring your upholstery back to life, making it look and feel as good as new. In this comprehensive guide, we will explore the benefits of professional upholstery cleaning, the upholstery cleaning process, and why you should choose our services for the best results.
Upholstered furniture is a significant investment in any home or commercial space, and regular cleaning is essential to protect and preserve that investment. Here are some key reasons why upholstery cleaning should be a part of your routine maintenance:
Enhanced Aesthetics: Clean upholstery not only looks better but also contributes to the overall aesthetics of your interior. Fresh, vibrant, and stain-free furniture can transform the entire look of a room.
Improved Indoor Air Quality: Over time, dust, allergens, and microorganisms can accumulate in your upholstery. These can negatively impact indoor air quality, leading to health issues for those with allergies or respiratory conditions.
Prolonged Lifespan: Regular cleaning can extend the life of your upholstery. Removing dirt and contaminants helps prevent wear and tear, preserving the fabric and padding.
Odor Elimination: Upholstered furniture can absorb odors from various sources, including pets and spills. Professional cleaning can effectively eliminate these odors, leaving your furniture smelling fresh.
Health and Hygiene: Clean upholstery promotes a healthier environment, reducing the risk of skin irritation and allergies caused by dust mites, bacteria, and other allergens.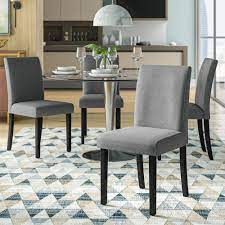 Our Upholstery Cleaning Process
At Healthy Home Services, we take pride in our meticulous upholstery cleaning process, designed to deliver the best results for our clients in Bartlett, TN. Here's an overview of our approach:
Pre-Inspection: Our certified technicians assess the condition of your upholstery, identifying stains, spots, and specific cleaning requirements. This allows us to choose the most suitable cleaning method.
Preparation: We prepare the area by removing any loose debris and using protective measures to ensure that the surrounding space remains clean and undisturbed during the cleaning process.
Spot and Stain Pre-Treatment: Stubborn stains and spots are treated with specialized solutions to break down and loosen the dirt for easier removal.
Cleaning: We use state-of-the-art equipment and environmentally friendly cleaning agents to gently but effectively clean your upholstery. Our methods vary depending on the fabric type and cleaning requirements, ensuring the best possible results.
Extraction: We use a powerful extraction system to remove dirt, moisture, and cleaning agents from your upholstery, leaving it fresh and clean.
Post-Inspection: After the cleaning process, our technicians conduct a final inspection to ensure that the upholstery meets our high standards of cleanliness and hygiene.
Fabric Protection (Optional): To prolong the life of your upholstery and help it resist future stains, we offer an optional fabric protection treatment.
Why Choose Us:
There are several upholstery cleaning services in Bartlett, TN, but here's why we stand out as the best choice for your upholstery cleaning needs:
Experienced Professionals: Our team of certified and experienced technicians is dedicated to delivering exceptional results. We have the knowledge and skills to tackle even the most challenging upholstery cleaning tasks.
Cutting-Edge Technology: We invest in the latest cleaning equipment and eco-friendly cleaning products to ensure your upholstery receives the best possible care.
Customized Solutions: We understand that each upholstery type is unique, and we tailor our cleaning methods to suit your specific fabric and cleaning needs.
Affordable Pricing: We offer competitive pricing without compromising on the quality of our service. You'll find our rates to be reasonable and transparent.
Customer Satisfaction: Your satisfaction is our top priority. We aim to exceed your expectations and provide a hassle-free, pleasant experience from start to finish.
Local Service: We are a local company in Bartlett, TN, so you can count on us for prompt service and personalized attention.
Contact Us 901-512-7732

Your upholstery deserves the best care to maintain its beauty and extend its lifespan. With our professional upholstery cleaning services in Bartlett, TN, you can enjoy the benefits of clean, fresh, and rejuvenated furniture. Don't let dirt and stains detract from the beauty of your home or office – contact us today to schedule an appointment and experience the difference our upholstery cleaning can make. Trust Healthy Home Services for all your upholstery cleaning needs, and let us revitalize your space, one piece of furniture at a time.