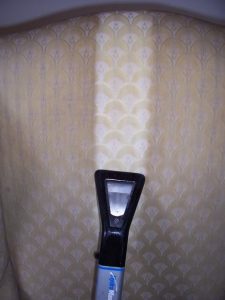 Upholstery Cleaning in Arlington, TN: A Comprehensive Guide
Your home is your sanctuary, and you want it to be a clean and comfortable space. Upholstered furniture plays a vital role in creating a cozy and welcoming atmosphere. Over time, however, upholstery can accumulate dirt, stains, and allergens, detracting from its beauty and comfort. This is where upholstery cleaning in Arlington, TN comes to the rescue.
In this comprehensive guide, we'll delve into the importance of upholstery cleaning, the process, and the numerous benefits it offers to residents in Arlington, Tennessee.
The Importance of Upholstery Cleaning
Enhanced Aesthetic Appeal: Upholstery, whether it's your favorite sofa, armchair, or dining room chairs, contributes significantly to the overall appearance of your home. Regular upholstery cleaning helps maintain the vibrant colors and patterns, keeping your furniture looking like new.
Healthier Living Environment: Upholstery often harbors dust, dirt, allergens, and even pet dander. These particles can negatively impact indoor air quality, leading to health issues like allergies and respiratory problems. Cleaning your upholstery eliminates these harmful elements, providing a healthier living space for you and your family.
Prolonged Furniture Lifespan: Investing in high-quality furniture is a significant expense. Upholstery cleaning can extend the life of your furniture by removing stains and preventing the buildup of grime that can cause premature wear and tear. This can save you money in the long run.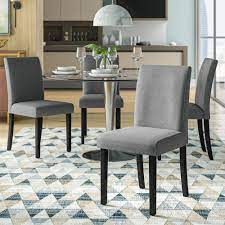 Our Upholstery Cleaning Process
Now that you understand why upholstery cleaning is crucial let's explore the process involved.
Assessment: Professional upholstery cleaners in Arlington, TN begin by assessing the type of fabric, the level of soiling, and any stains present. This evaluation helps determine the most suitable cleaning method and products.
Preparation: Before starting the cleaning process, the area around the furniture is prepared. This includes moving any objects obstructing access to the upholstery.
Vacuuming: The first step in cleaning is vacuuming. This removes loose dirt and debris from the upholstery, making the cleaning process more effective.
Stain Removal: Stubborn stains are treated with specialized stain removers. These products are chosen based on the type of stain and the fabric to ensure that they do not cause damage.
Cleaning: Depending on the upholstery fabric, professional cleaners will use appropriate cleaning methods such as hot water extraction, dry cleaning, or steam cleaning. These methods effectively remove dirt and grime while preserving the integrity of the fabric.
Drying: After cleaning, the upholstery needs time to dry. Professionals use drying equipment to expedite this process and ensure your furniture is ready for use as soon as possible.
Final Inspection: Before completing the job, a final inspection is conducted to ensure that the upholstery is clean, stain-free, and in the best possible condition.
Contact Us 901-512-7732
The Benefits of Upholstery Cleaning in Arlington, TN
Improved Air Quality: Upholstery cleaning removes dust, allergens, and other pollutants that can affect indoor air quality. Cleaner air is especially important for residents of Arlington, TN, where pollen and allergens can be problematic.
Enhanced Comfort: Clean upholstery feels more comfortable to sit on. You'll appreciate the difference in comfort when you relax on a freshly cleaned sofa or chair.
Protection for Children and Pets: If you have young children or pets at home, they likely spend a lot of time on your upholstery. Cleaning ensures a safe and healthy environment for your loved ones by eliminating any harmful substances that may be present.
Preservation of Fabric: Regular cleaning helps prevent the breakdown of upholstery fabric, ensuring that your furniture remains in excellent condition for years to come.
Stain Removal: Upholstery cleaning can effectively remove stubborn stains, restoring your furniture to its former glory.
Savings: Investing in upholstery cleaning can prolong the lifespan of your furniture, saving you the cost of replacing it prematurely.
Why Choose Professional Upholstery Cleaning in Arlington, TN
While DIY upholstery cleaning is an option, professional services offer several advantages:
Expertise: Professional cleaners in Arlington, TN have the knowledge and experience to determine the best cleaning methods for different upholstery fabrics and stains.
Quality Equipment: Professional cleaning companies use high-quality equipment and cleaning agents that are not readily available to consumers.
Time-Efficient: Professionals can complete the job more quickly, allowing you to enjoy your freshly cleaned upholstery sooner.
Peace of Mind: Hiring professionals ensures that your upholstery is cleaned effectively without the risk of damage.
Conclusion
Upholstery cleaning in Arlington, TN is a valuable service that enhances the beauty and comfort of your home. It provides numerous benefits, including improved air quality, extended furniture lifespan, and the removal of stains and allergens. While DIY cleaning is an option, professional upholstery cleaning offers expert knowledge, quality equipment, and peace of mind.
Invest in professional upholstery cleaning services in Arlington, TN, and transform your home into a clean and comfortable space that you and your family will love.
If you're looking for professional upholstery cleaning services in Arlington, TN, contact us today to schedule an appointment and experience the difference clean upholstery can make in your home.